Bontha Esudas
Please allow me to introduce myself. I am B. Esudas. I am 44 years old and I live in the city of Narasraopet, Guntur district, Andhra Pradesh, South India. I was baptized into Christ 23 years ago by Brother Claude A. Guild. My father, Bontha Paul, was a faithful gospel preacher from the church of Christ in Chennupalli. He helped ground me in the truth of God's Word.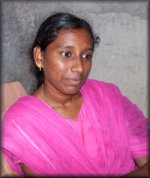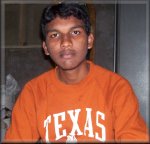 I married, my wife Lakkepogu Vijaya kumari 18 years ago. We are blessed with three children, ages 17, 16, 14. My eldest daughter's name is Bontha Nani Kumari (left). My son's name is Bontha Bharath Bhushan (right), and my youngest daughter's name is Bontha Nyna (below left). My daughter Nani and My son Bharth Bhushan were baptized into Christ in June, 2007. My son is currently assisting me in the work of the Lord.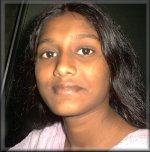 In addition to my three children, I am also taking care of 9 orphaned children. With the generous help of American brothers and sisters, we are able to provide schooling and food and shelter for these children. Their names are Swetha, Koteswarmma, Jenny, Shebarani, Yesumma, Vamsi, Sujatha, Vajrababu and Samuel. They are now under my care.
My wife is an invaluable aid and apt Bible class teacher for the ladies and children in the work. Her knowledge of God's word enables her to assist them with the problems of everyday life in relation to the diseases and nutrition responsibilities that they encounter. My children are obedient and becoming proficient in the use of scripture, sometimes assisting with biblical studies.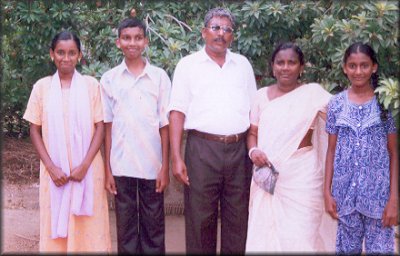 Indian Mission Powerpoint