The New Indian Christian School is Under Construction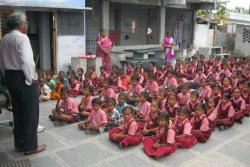 The original Indian Christian School is presently housed at Esudas' home. Land and construction is very expensive in India and in order to start the Christian School, Esudas used his home as the starting point for it. At present, he has 50 orphans and single parent children living in his home. These children are all students in the school.
In addition to these children, the school also has 128 children enrolled. All of these children are receiving an education in Esudas' home.
Overcrowding has become a problem. The need is far greater than the present facility can accommodate. Plans for a larger school in another location have been in the works for years now. Thanks to the will of the Lord and the generosity and cooperation of many Christians, the new school is now becoming a reality for these children.
The Christian school cannot be housed at Esudas' home indefinitely. Indian law requires permanent dedicated buildings with a play ground area in order to meet the requirements. Currently, Esudas has to lease land for the required playground area in order to temporarily satisfy the requirements of India law. A permanent school must be constructed.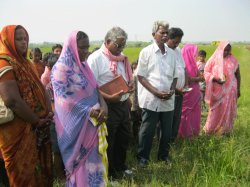 The first step was to find a suitable location and acquire enough land to build the school. A parcel of land has been purchased for the school which is a little less than 1 Acre. The new location is about 2 miles from the present facility at Esudas' home in Narasaraopet.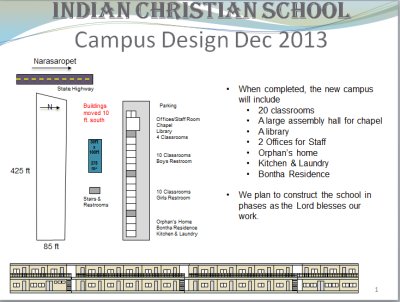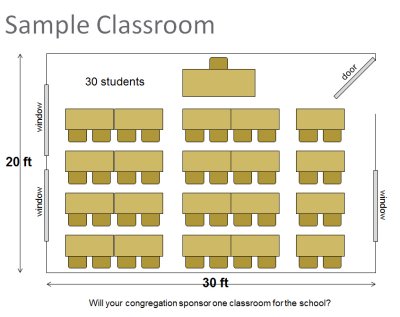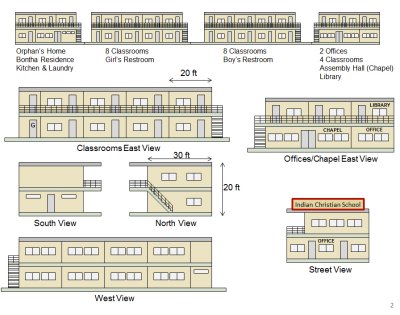 Currently, the drainage work has been started and some of the support columns for the main building have been constructed. Work is underway and Lord willing, and with the continued help of Esudas' supporters, the Indian Christian School will open in the new location and provide many more children with the education they need in order to climb up out of their poverty and help make the Lord's church self sufficient in India.
An overview of the current Indian Christian School in operation can be seen here: